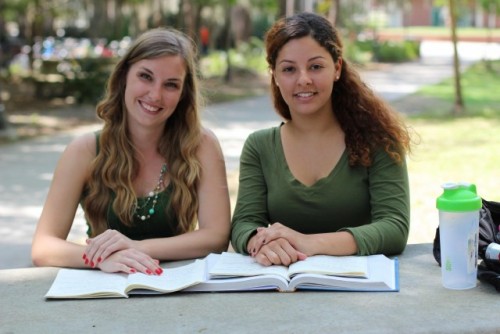 The Sustainability Research Assistant Program organizes and extensively trains well-balanced teams of students—Sustainable World Action and Training (SWAT) Teams—to assist faculty in advancing their scholarship and exploiting research funding opportunities.

Juniors and seniors involved in SWAT Teams gain course credit and crucial skills in library, online, and/or laboratory research, collaborative teamwork, and in depth knowledge of specific sustainability related disciplines and projects.
Graduate students gain mentoring, supervisory, and leadership skills, and supplemental financial support.
Participating faculty members receive crucial assistance with their research and with the time-consuming and often time-crunched efforts to prepare grants.

Partnering UF's brightest and most enterprising students with faculty conducting cutting-edge research is a win-win-win way of making the University of Florida a vibrant academic community and a hub of sustainability scholarship, teaching, and training.