In February 2014, CAIRES held a Stakeholder's Workshop in the Exhibition Hall of George A. Smathers Library East. The event brought together leaders in research and teaching from the College of Liberal Arts and Sciences (CLAS), Institute for Food and Agricultural Sciences (IFAS), the College of Law, the College of Public Health and Health Professions, the Engineering School of Sustainable Infrastructure & Environment, and the School of Natural Resources & Environment. Stakeholders contributions were essential to further refining the CAIRES mission, based on what the University most needs to best promote and improve sustainable, interdisciplinary scholarship.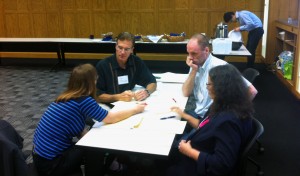 There is considerable interest and motivation behind the CAIRES vision to bring the University of Florida to top-ten status for scholarship and funded research in environmental sciences, sustainability, natural resource conservation and development, climate science, and green technological development. CAIRES is committed to developing innovative scholarship, programs, products, and policies that further environmental conservation, social empowerment, and responsible entrepreneurship. By wedding creativity to foresight through transdisciplinary collaboration, cross-sectoral partnering, and systems thinking, CAIRES advances sustainable solutions that benefit people and planet.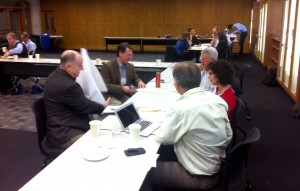 Following the stakeholder meeting, CAIRES has committed to writing a white paper on UF's environmental and sustainability funded research potential. This year, CAIRES will also coordinate at least one grant development project, have its collaboration-focused website up and running, sponsor a campus-wide lecture series, and oversee its new Sustainability Research Assistance Program, which organizes and extensively trains well-balanced teams of students—Sustainable World Action and Training (SWAT) Teams—to assist faculty in advancing their scholarship and capture research funding opportunities.