The University of Florida Center for Adaptive Innovation, Resilience, Ethics and Science (UF CAIRES) invites you to attend its inaugural spring conference, Social Media and Sustainability, to be held April 17-18 at the University of Florida in Gainesville, Florida.
This interdisciplinary student-run conference will create an interactive stage for experts, faculty, students, and practitioners to explore the opportunities and dangers of employing social media to further the pursuit of environmental care-taking, social justice and empowerment, and the development of sustainable businesses, technologies, and communities.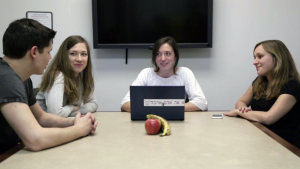 The conference will kick off 6 p.m. Friday night with a free and open-to-the-public keynote address by Jeremy Heimans titled "Unlocking New Power," cosponsored by the Bob Graham Center for Public Service. See his TED talk, "What New Power Looks Like."
Following Heimans' keynote that evening will be a catered reception to highlight poster presentations and facilitate networking for registered attendees.
Concurrent panel sessions Saturday morning will begin at 9 a.m. after a catered breakfast by Civilization. Topics such as "Brand Management for Non-profits and Green Business " and "Digitizing Nature" will be discussed then followed by a concluding keynote by Ryan Cohn. Lunch will be available for purchase from two sustainable food trucks, Heart & Seoul and FED. 
Registration is free, but space is limited so please click here to register for the reception on Friday and the panels on Saturday.